What is Cyber Essentials?
Cyber Essentials is for all organisations, of all sizes, in all sectors, and is the UK Governments industry standard in cyber security. Cyber Essentials is an opportunity to have your organisation assessed by expert cyber security specialists who work with you ensure that you are ready for today's myriad of cyber threats.
Being certified with Cyber Essentials demonstrates to your clients and industry partners that your organisation holds itself to a high standard of cyber security, and that you maintain a strict stance on cyber security in accordance with the UK's National Cyber Security Programme.
The Cyber Essentials scheme lays out the fundamental technical security controls that an organisation should have in place to defend against internet based threats – it is estimated that Cyber Essentials can reduce exposure to common threats by as much as 80%.
Cyber Essentials is a foundation level certification designed to provide a statement of the basic controls which organisations should implement to mitigate the risk from common cyber threats. This is achieved through a self-assessment process carried out under the guidance of our cyber security experts, and upon completion allows you to display the official Cyber Essentials badge on your documents and website.
Cyber Essentials is mandatory for central government contracts advertised after 1 October 2014 which involve handling personal information and providing certain ICT products and services. Find out more here.
The Cyber Essentials scheme has been developed as part of the UK's National Cyber Security Programme and in close consultation with industry. Cyber Essentials requires the organisation to complete a self-assessment questionnaire, with responses independently reviewed by an external certifying body.
How hard is the process?
ID Cyber offers an easy online solution to getting accredited for Cyber Essentials.
Step One:
Pay for the service and register for our site.
Step Two:
Fill out the online questionnaire. You can save and go back to the questionnaire at any time and if you don't understand a question you can click one of the ask for help buttons and a dedicated member of the team will contact you to help out.
Step Three:
Submit your questionnaire. Once you submit your questionnaire a member of the team will go over your submission and grant you your accreditation. If there are any problems with the submission or if the assessor needs clarification we will let you know and work with you to fix it, we will never leave you on your own. Easy!
What is the cost?
The price of Cyber Essentials is £350+VAT.
We also offer a Fast Track service for £500+VAT with a guaranteed 24 hr turnaround on assessments that meet the pass criteria. We will provide you with feedback if your assessment falls short to enable you to make the deadline.
What if I don't know any of the answers ?
Don't worry, we have a number of ways we can help. You can send us as many help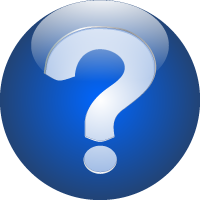 messages as you need and we will always strive to respond as soon as we possibly can, or alternatively you can choose to attend our single day Cyber Essentials Primer course where we talk you through the assessment step by step.